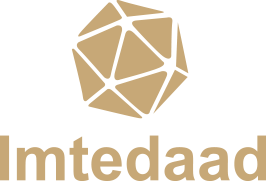 We aim at delivering long-term customer value and environmental sustainability through energy efficiency measures, alternative energy infrastructure solutions, and innovative facility renewal strategies.

Our team of energy professionals, including registered professional engineers and certified energy managers, have implemented large-scale energy projects in UAE, enabling both private and governmental sector clients to achieve successful energy efficiency outcomes.
Design and implementation of energy solutions are tailored to the client's specific requirements and circumstances and integrated into their overall energy and sustainability plans.
Imtedaad
Imtedaad is a business unit within Imdaad that focuses on sustainability. Its remit is to serve both internal and external clients in their objectives to become more energy efficient and to do so without being cost prohibitive.