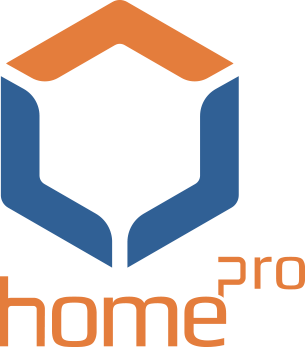 Have you ever experienced your Air Conditioning Unit breaking down in the heat of summer? Or perhaps suffered through blocked drains? It can be infuriating when this happens and yet you can't seem to get a technician to come over and fix it promptly. Sometimes, you might reach a technician but they don't know what the issue is, don't have the correct tools and may even make things worse!

It provides customised services to homeowners through its skilled and competent workers. It also offers an on call service as well as Annual Maintenance Contracts (AMCs).
Our Services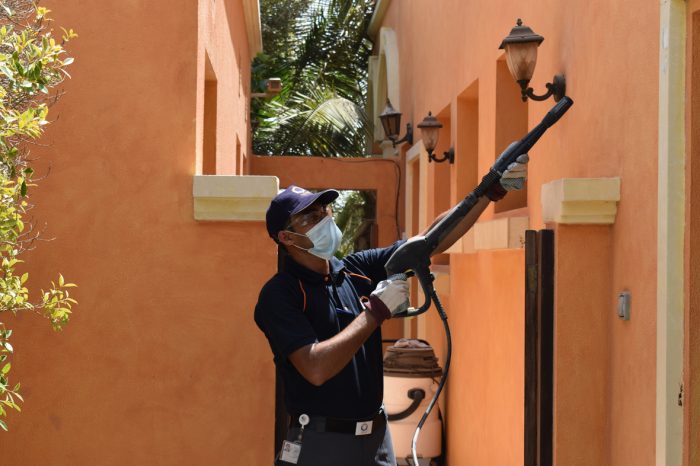 MEP (Maintenance, Electrical and Plumbing)
Leveraging Imdaad's vast experience of managing buildings within Dubai, HomePro is able to solve MEP issues that others might not. These include, but are not limited to, Air Conditioning & Ventilation System Maintenance, Electrical System Maintenance and Plumbing System Maintenance.
Painting
Our team of home improvement professionals are experienced painters, whether you need to repaint a room, an entire home or even Villa facades.
Renovation
Our experienced renovation team staff can plan and execute projects including flooring, new window installations, and complete remodeling.
Landscaping
We use the latest techniques and technologies for garden maintenance, shaping and cleaning.
Swimming Pool Maintenance
We can assist with seasonal pool openings and closings, as well as, weekly pool maintenance services which include on-site pool water testing, adding and balancing chemicals, and pool cleaning services.
Water Tank Cleaning
We provide long-lasting solutions for Underground and Overhead tank cleaning, ensuring that the water you use is free from algae, dirt, sludge and other contaminants.
Pest Control
We are experienced at controlling and removing many different types of pests. Our Dubai Municipality approved controllers work to provide safe solutions that remove the root cause of the issue and avoid harm to humans, pets and plants.
Garage Door Maintenance
HomePro offers residential garage door maintenance services for the safe and proper operation of your home's garage doors. An annual garage door tune-up helps ensure its safe, reliable and quiet operation.
Façade Cleaning/Window Cleaning
Our team is capable of tackling facades and windows of all types, regardless of the height of the building or other challenges. As part of a one of the largest Facility Management Companies in Dubai, we have access to the best equipment and training in this area, guaranteeing to leave your windows sparkling clean!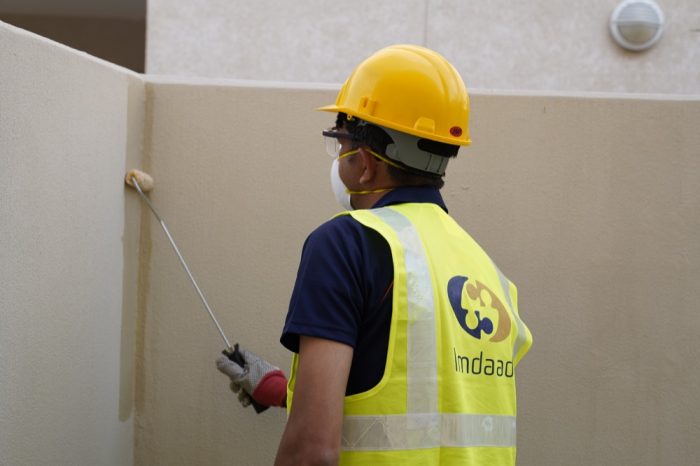 Flexible Packages
You may choose between single on call services or annual maintenance contracts
Annual Maintenance Contract (AMC) Packages

Silver
Find comfort in knowing your home has access to silver-service home maintenance.
With our silver AMC plan, your home receives:
Emergency Callouts
24 Hours Help Desk
AC Maintenance
Electrical Maintenance
Plumbing Maintenance
Callouts
Gold
The gold standard of maintenance packages at surprisingly affordable costs.
The Gold package includes:
Emergency Callouts
24 Hours Help Desk
AC Maintenance
Electrical Maintenance
Plumbing Maintenance
Callouts
Cleaning of Water Tank
Minor Carpentry/Masonry Repairs
Pest Control – Internal & External
Platinum
Leave all your maintenance and home care needs to HomePro year-round with our Platinum AMC package. It includes all of our most popular services and even includes content insurance!
The Platinum package includes:
Emergency Callouts
24 Hours Help Desk
AC Maintenance
Electrical Maintenance
Plumbing Maintenance
Callouts
Cleaning of Water Tank
Minor Carpentry/Masonry Repairs
Pest Control – Internal & External
Window Cleaning
Washing of Facade
Pool Maintenance
Garden Maintenance
Contact HomePro
Toll Free: 800 8200
Sales Enquiry: sales.homepro@imdaad.ae
Office Location: Jebel Ali Gardens 8, Dubai
Responsiveness
We are responsive to your needs and promise the following:
30 minutes call back during working hours
30-60 minutes Guaranteed Emergency response time
24/7 Customer Service Center