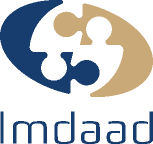 Imdaad is a Dubai-based group of companies, owned by Investment Corporation of Dubai (ICD), which provide integrated and sustainable facilities management services. Established in 2007, the company is headquartered in Dubai with site offices and branches across the UAE, including Abu Dhabi.

Imdaad is known for enhancing the operational capabilities of its clients, amongst which are Free Zones, Residential Communities, Banks and Malls.
Hard FM and Enviromental Services are provided directly under the main Imdaad brand, whilst FARZ (Materials Recovery Facility), Isnaad (Soft Services), Imtedaad (Energy Management), HomePro (Residential Maintenance), Vision Safety (Fire Safety), Nigma (Automation) and Imdaad Al-Batinah (Waste Collection) are all companies within the group that can unite to offer a complete turnkey solution for any client.
The company's multi-cultural workforce is comprised of more than 6,000 skilled employees, representing 30 nationalities.
Imdaad is certified to ISO 9001, ISO 14001, ISO 50001 and OHSAS 18000 standards since 2006. It has won 32+ prestigious awards recognized by the industry, establishing itself as the partner of choice for property owners and managers.
Divisions and Subsidiaries