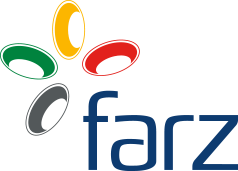 FARZ a state of the art Materials Recovery Facility (MRF) built on a 45,322 sq.m, plot in National Industries Park. Its mission is closely aligned with Dubai's Vision 2021 objective to recycle and reuse 75% of waste currently going to landfills.
FARZ has the most efficient recovery rate of any Materials Recovery Facility in the UAE and has two separate lines, one to deal with household waste and the other focusing on commercial and industrial waste.
The plant uses an automated system to maximise the range of materials that it is able to efficiently recover. These materials are HDPE (high density polyethylene), PET, Aluminium, Ferrous materials, OCC and Wood and PE bags.
Facts About Farz MRF
Capable of handling 1,200 tonnes per day of Municipal Solid Waste (MSW).
Contains 2 sorting lines for mixed MSW.
Fully automated system that requires minimal human intervention.
Reduces 19,250 Kg of CO2 emissions per day.
Employs the latest technologies and has the most efficient recovery rate among other MRFs in the UAE.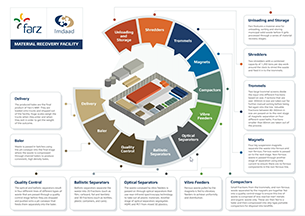 Explore the Farz MRF Process
This infographic of Farz MRF depicts the process flow of how each of the recyclable materials is recovered and sorted, from the moment the waste is unloaded at the facility to the moment each type of recovered materials is baled and prepared to be shipped out to our recycling partners.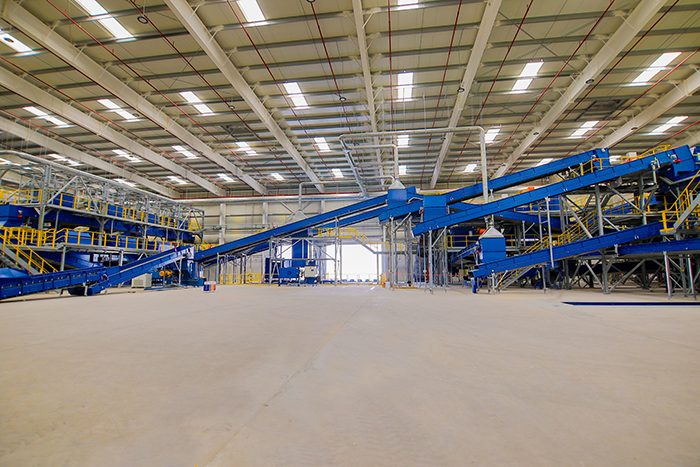 Take a Tour of Farz
Our Farz MRF tour will help you understand the entire process of material recovery and the journey for each type of recyclable material. You will get a behind-the-scenes view of what happens to the segregated waste as soon as it leaves the recycling station in your community.
Our Process
Pre Sorting platform
Manual recovery process for bulk items like wood, cardboard, white goods etc.
Bag opener
Automatic opener for waste bags and primary shredder for waste
Tromel
To segregate waste based on sizes
Magnetic Separator
Will take out all ferrous metals Optical Separator
– to take out all plastic Materials
Ballistic Separator
Further segregation of plastic into 2D ( films) and 3D (bottles) Materials
Optical separator
To segregate HDPE and PET from mixed 3D plastics
Optical separator
To take out all plastic Materials
Segregation of Waste based on Size
80 mm
organic waste and inert is diverted directly to the landfill
> 300 mm
Manual sorting platform for recovery of paper and plastic films
80 – 300 mm
Is the valuable fraction which is passed through the automatic MRF