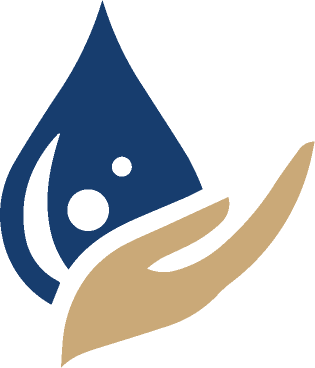 Pest Control is vital for all industries that we serve. Uncontrolled outbreaks can damage products, reputations and employee health. At the same time, it is important to ensure that the control methods do not harm people or damage the environment. Imdaad sticks firmly to its commitment towards environmental preservation and public health safety through its concept of Integrated Pest Management (IPM). Amongst other benefits, this reduces the risk of pests developing resistance to treatment and avoids over-reliance on chemicals. We are committed to using eco-friendly green products that protect the wellbeing of the planet, our people and our partners. We currently serve over 500 happy customers in UAE.
Pest Management Team
Imdaad employs over 150 Dubai Municipality approved pest control technicians. The project team has more than 25 years of pest control experience within the UAE on some of the most prestigious and high-profile developments in the country. The Imdaad pest management team are licensed and fully trained in the special techniques required for an effective Pest Management Program which ensures maximum results with minimum damage to the environment. Our approach is based upon creating an experienced, customer-focused management team that is responsive and available to address all your concerns, requests, and services.
Our technicians are trained to ISO and food safety standards, making Imdaad the operator of choice for the hospitality industry.
Commercial & Residential Services
Imdaad Pest Management Division has branches in Abu Dhabi, Dubai and Al Ain. Its operations Include commercial services across a broad range of market segments and residential services.
We have proven experience in serving the following industries:
Airports
Sea Ports
Hotels
Shopping Malls
Healthcare Facilities
Food Processing and & Distribution Centers
Property & Facility Management.
Education institutes
Retail outlets
Residential Communities
Pest Management Program
We have built a reputation for providing pest management services to combat a huge variety of pests:

Crawling Insects
Ants
Bed Bugs
Spiders
Cockroaches
Fleas

Flying Insects
Flies
Wasps
Mosquitoes
Moths & Wasps
Midges & Bee

Rodent

Others
Termites
Birds & Feral animals
Stored food insects
Snakes & Scorpions
Booklice
General Pest Control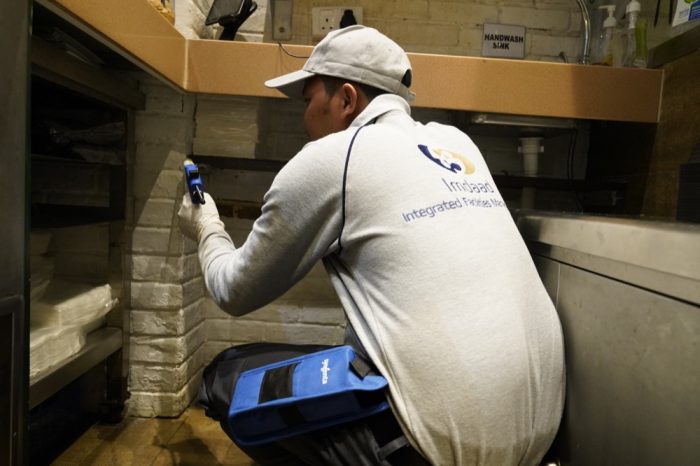 Our dedicated team specializes in providing effective pest control solutions to all commercial establishments, institutions and communities.

A system of advanced methods is applied against crawling insects, flies and mosquitoes at larvae and adult stage.
Fumigation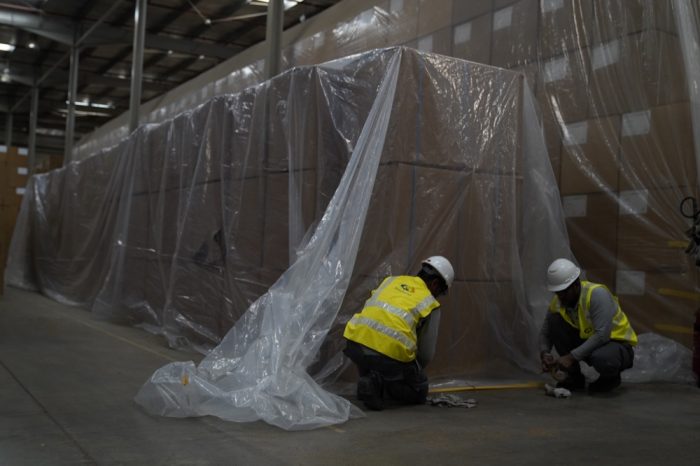 Imdaad has technicians that specialize in container fumigation as well as stack/bulk fumigation. This is an essential activity for many manufacturers, traders, and logistics companies.

Imdaad has a wide variety of regular clients that rely on these services, including those that deal in tobacco, wood, leather, cotton and food items such as cereals and pulses.
Termite Control
For newly constructed buildings, we create termite proofing to secure them from termite attacks using an aqueous solution of termiticide. We also offer post-construction termite control, protecting the buildings by setting up a chemical barrier effectively placed between the termite colony in the soil and building. We use termite bait stations in conjunction with liquid soil treatment to eliminate termite colonies.
Post Construction Termite Control

Pre Construction Termite Control
Bird Control
Imdaad can install various bird control devices and repellents including spikes, cages and repellent gel against nuisance birds.
Feral Animal Control
Imdaad team uses a safe and humane technique to remove stray dogs and cats.
We offer an annual maintenance service which includes full inspection, control measures and report on areas requiring improvement such as sanitation, physical barriers and pest proofing.
We also provide a 24-hour call back service to address any problem, and if found necessary, carry out re-treatment on areas of pest re-infestation.
We also offer:
Disinfection service
24hr helpdesk
Advanced solutions to all pest issues
Human exclusion methods for controlling and eliminating birds and feral animals.
Steam treatment for bed bug control
Fumigation
Heat Treatment
Termite baiting program.
Electric Fly Killer (EFK) service
Facts
Integrated Pest Management (IPM)
Dubai Municipality & Tadweer Approved