What is Sustainability?
Sustainability is part of everyday life and essential for the future of environmental protection. It addresses waste management, water and energy conservation, and corporate sustainability.
Sustainability is at the heart of Imdaad's philosophy and activities. We offer a range of environmental solutions to our clients and follow those best practices ourselves. For example, in our Manzeli labour accomodation, we follow power saving strategies and educate our people on what sustainability is, why it is important and how they can have a real impact on the environment.

Eco-Friendly Products
Imdaad is committed to using eco-friendly products for Pest Control and we also operate vehicles that run on Bio-Diesel. Moreover, we operate using an Integrated Pest Management (IPM) model. This means that we avoid shortcuts that lead to long term resistance to products and potentially unintended consequences.
Imdaad believes that we all have a responsibility to do our part for the planet and we practice what we preach. Our employees are all issued with glass drinking beakers to avoid unnecessary use of plastic and we are all given a print quota to ensure that only necessary documents are printed.
Recycling
Imdaad is the most prominent recycling company in the UAE. This is complemented by our educational programs for communities and schools, including our renowned Be'ati program.
Energy Efficiency
Through our subsidiary Imtedaad, we actively encourage and offer alternative energy solutions to our clients, showing them that sustainability can be a big positive, both from a financial and reputational perspective.
Client Engagement
We complement the practices that we follow ourselves and the services that we offer by conducting free on-site sustainability workshops for our clients. This not only encourages buy-in from the employees of our clients, ensuring that we have a successful impact in the long term, but also helps us to accomplish our mission of contributing to a sustainable future for the UAE and the planet.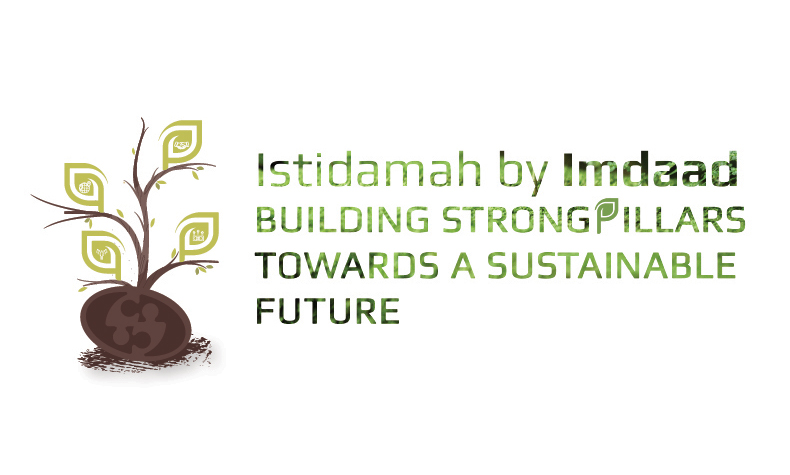 Istidamah
As part of our relentless focus on sustainability across the entire Imdaad Group. We have come up with the Istidamah Framework. This 4-point framework helps to keep all decision-makers focused by anchoring our group sustainability goals to four main pillars.