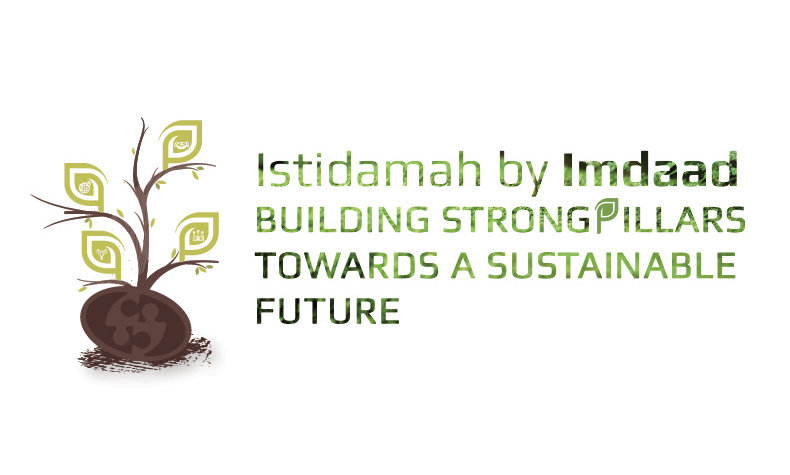 As part of our relentless focus on sustainability across the entire Imdaad Group. We have come up with the Istidamah Framework. This 4-point framework helps to keep all decision-makers focused by anchoring our group sustainability goals to four main pillars. Public & Places, Planet, Prosperity, and People. These pillars were put into place to better guide Imdaad's teams as we strive to play an ever-greater role in the prosperity of the UAE and the region, both within the FM industry and beyond.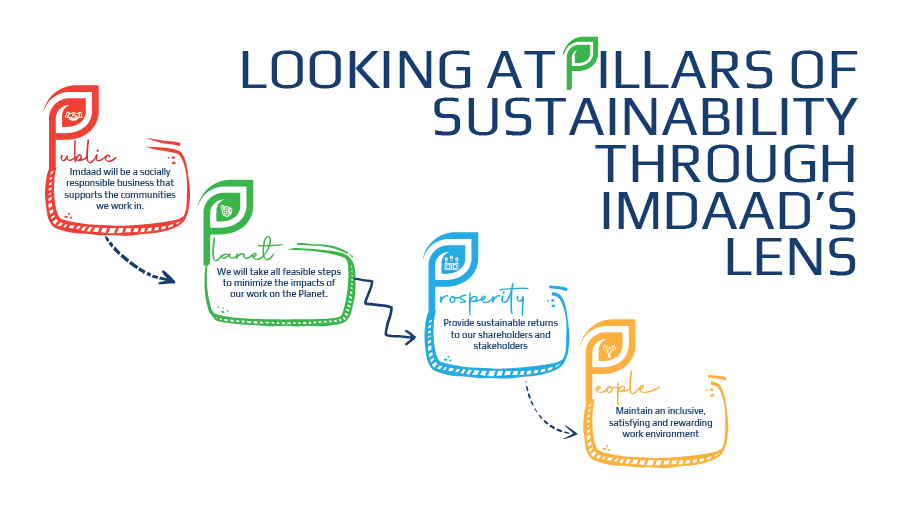 Under the Public & Places pillar, Imdaad will support the communities in which it operates by engaging with stakeholders, ensuring the fair promotion of products and services, protecting our teams from risks at work, driving improvement in our ICV (In-Country Value) score, and contributing 1% of profits to the community through donating and volunteering.
Through the Planet pillar, Imdaad will minimize its impact on the planet by reducing carbon emissions, recycling, managing biodiversity impacts, using sustainable materials, and reducing water usage. 
The Prosperity pillar aims to provide sustainable returns to shareholders and stakeholders by doing business in compliance with laws, improving business margins, creating shareholder value sustainably, working with supply chains for mutually sustainable solutions, and delivering professional facilities management services.
The People pillar focuses on maintaining an inclusive and rewarding work environment by attracting, developing, and retaining excellent people, providing worker welfare solutions and engagement initiatives, ensuring equal opportunities, creating an excellent workplace, providing opportunities for Emiratis, and offering career progression opportunities.