May 9, 2019 3:49 pm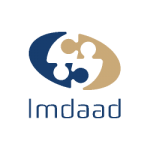 Imdaad
Key Responsibilities:
Strategic Planning
Provide guidance in execution of strategy planning exercise and execution of strategy through "Balanced Score Card" (BSC)
Manage the development and maintenance of the performance dashboards and balanced scorecards for tracking and measuring the data
Providing necessary and required reports to the senior management on progress toward strategic and operational goals and initiatives.
Develop tools and resources to support measuring the progress of specific department functions.
Reporting and presenting outcomes at management meetings, workshops and trainings, where applicable
Manage discussions regarding developing and operationalization of company-wide strategic and performance planning efforts on an annual basis.
Provide direction to entities and business units to develop KPIs aligned to the overall strategy and work towards the achievement of a common goal.
Assist in development of strategic initiatives which enable the delivery of the key BSC objectives.
Establish and outline business unit's strategic and operational priorities as they embed Imdaads overall strategic plan into their day to day activities.
Business Excellence
To identify key opportunity areas and driving improvement initiatives (Continuous Improvement/Transformation) to attain process & operational excellence
Manage the award submission process by drafting submission documents based on set criteria with inputs from relevant departments and business units
Working closely with business top management in identifying improvement opportunities, managing improvement projects (Six Sigma/Lean/Continuous Improvement).
Providing support with training, coaching, process documentation, metrics identification, supporting implementation and delivering significant business value.
Skills/ Competencies/ Experience:
8 + years relevant experience working in corporate strategy or business excellence role
Minimum 3 + years in a supervisor role
Bachelor's degree is a must and MBA preferred.
Relevant professional certification is preferred.
DQA/SKEA, Taqdeer, and/or DHDA assessor preferred
Significant experience and expertise supporting and leading business excellence initiatives and cross-functional strategic programs
Understanding and implementation of Business Excellence models such as EFQM preferred
Ability to interpret financial results and other key metrics to determine areas of opportunity
Proven ability to collaborate with and influence both leadership and working teams, demonstrating authority and credibility to act, make sound decisions and drive alignment
Strong understanding of the business and experience working directly or indirectly with various business functions and multiple aspects of the business value chain, from business development to downstream support operations
Ability to think strategically, understand the big picture and connect the dots between strategy and operational priorities, as well as translate the strategy into effective execution and tangible outcomes
Creative thinking, flexibility and adaptability, with the ability to bring new ideas and approaches to the table, as well as the ability to tailor the approach to meet Imdaad's needs and quickly pivot as business circumstances evolve
Back to list